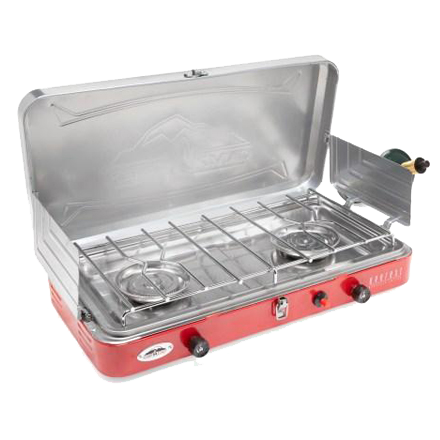 Our mission is to get people outdoors. Since most people aren't enthusiasts who venture outside regularly, you can buy or rent stoves. Specifically, about our stove rentals:
We rent stoves that are higher end than those rented elsewhere, but still offer competitive pricing
We offer a rent-to-buy program so you don't have to worry about losing money from renting
Our self-service allows you to hire stoves whenever is convenient for you
Core function: Think about what you'd want at the end of a long day hiking in the sun, and then think about how you'd want to prepare it. Remember, while cooking on a campfire is a great joy of the outdoor experience, campfires may not be permissible given the worsening wildfires along the West Coast. Once you've determined whether or not you need a stove, review our companion guide on cookware.
Do you really need it?
Food is essential, but there are many ways to plan food that don't require this (e.g., energy bars or non-perishable foods). You can also try renting stoves of various types to see what works best for you .
For more info, read our 'what you really need' protip
---
---
---
---