Our Guide to Bearproof Storage Devices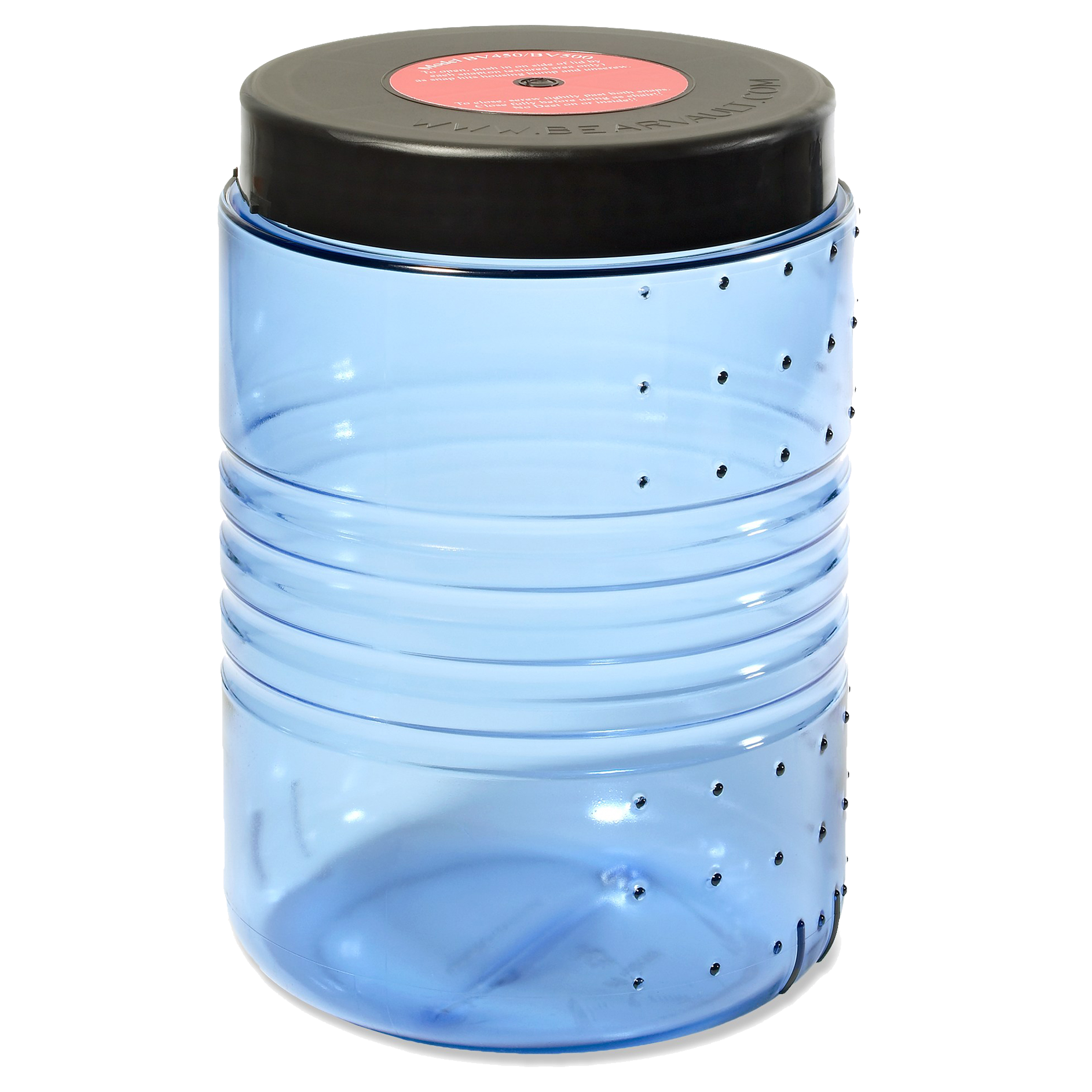 Our mission is to get people outdoors. Since most people aren't enthusiasts who venture outside regularly, you can buy or rent bear canisters. Specifically, about our bear canister rentals:
We rent bear canisters that are higher end than those rented elsewhere, but still offer competitive pricing
We offer a rent-to-buy program so you don't have to worry about losing money from renting
Our self-service allows you to hire bear canisters whenever is convenient for you
Core function: Bearproof storage device keep your food safe not just from bears, but also small critters (racoons, squirrels, etc.). In turn, this prevents animals from becoming habituated to humans and increases safety for everyone. In some parks, bearproof storage devices may be mandated (you can be fined without one). In many car camp sites in parks where this is a requirement, a fixed "bear box" may provided; always double check (and check that the space is sufficient for you needs). When going backpacking, you will need your own bearproof storage device that's portable, and this is the scope of our guide. By the way, bears have an incredible sense of smell. Just because your food is in a can or sealed container (or even in a car), doesn't mean you're exempt from regulations on bear canisters--the law is there for a good reason! For more info on bear safety, check out our protip.
Do you really need it?
Check the park regulations for where you're going. In many parks in California, you will need a bearproof storage device. Which means if you're going backpacking, a portable bearproof storage device is essential. If you're just visiting from a place where bears aren't an issue, just rent a bear canister! Then you won't have to buy an expensive item that really only serves one main purpose! .
For more info, read our 'what you really need' protip
---
---
---
---