Our Guide to Portable Chairs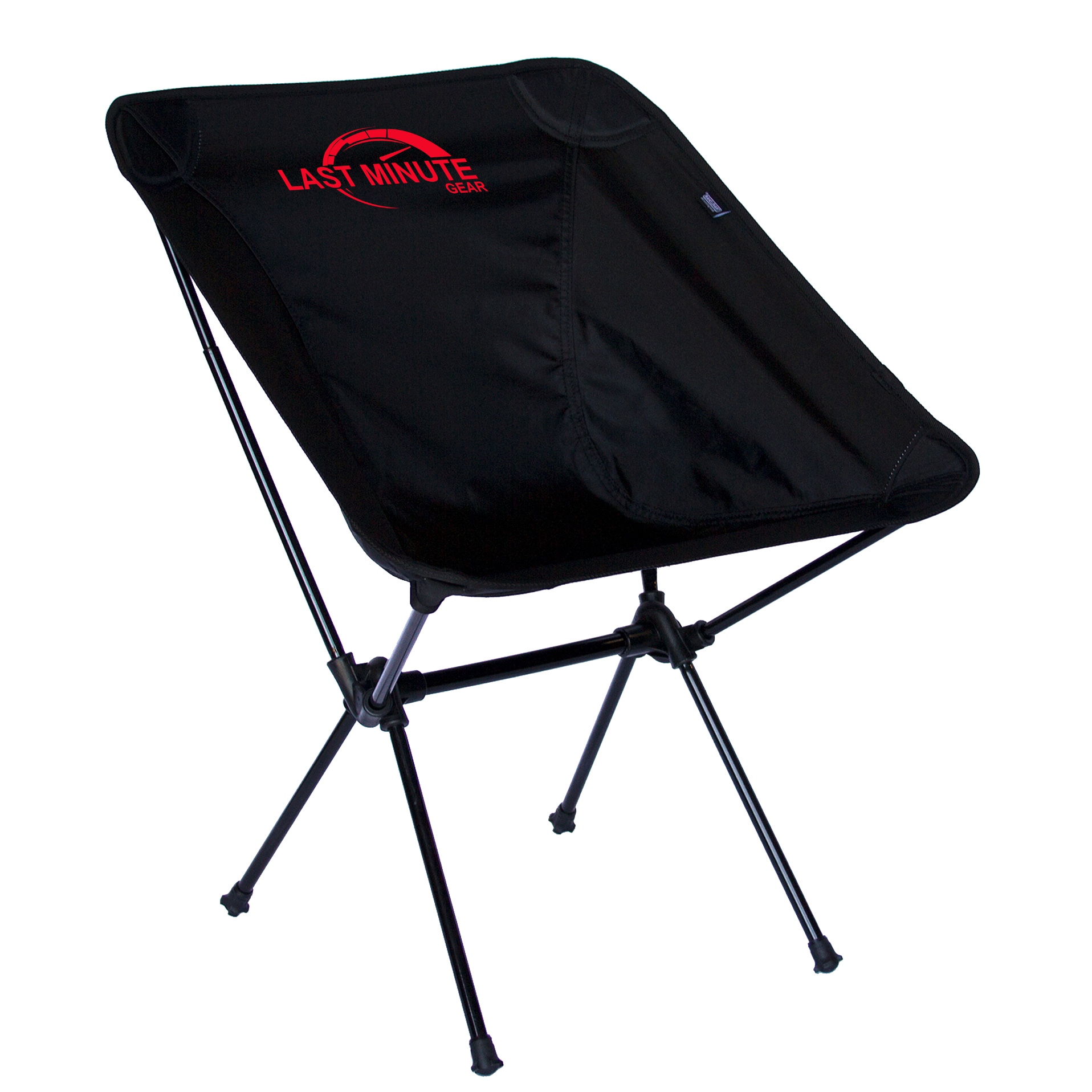 Our mission is to get people outdoors. Since most people aren't enthusiasts who venture outside regularly, you can buy or rent portable chairs. Specifically, about our portable chair rentals:
We rent portable chairs that are higher end than those rented elsewhere, but still offer competitive pricing
We offer a rent-to-buy program so you don't have to worry about losing money from renting
Our self-service allows you to hire portable chairs whenever is convenient for you
Core function: To duplicate the creature comforts of home in the outdoors
Do you really need it?
No, especially since many developed car campsites will have picnic tables and benches. That said, if you're planning a more "formal" experience outdoors (e.g., a work retreat or a wedding), renting chairs can be an easy alternative .
For more info, read our 'what you really need' protip
What we carry
Pitched style
Set-up poles, stretch fabric across poles, like a really easy tent!
Model
TravelChair Joey

Buy

MSRP with tax

$80
Rent
$6+
Weight
2lbs
0.9kg
Carry size & notes
2 really big burritos; could even fit in a large purse
General Notes
We choose what we carry based on extensive research on what's the best value to our customers (e.g., price given performance & durability features) across all the top brands. We specifically do not carry every brand & model; for details on why we do/don't carry certain items in the following What To Use & How To Choose section
Buy prices a grayed out box indicates we don't sell it (we may only rent portable chairs of this model)
Rent prices are the starting prices; enter trip dates on our Catalog to get exact prices (based on total trip length, not per day!). We also don't charge sales tax, an automatic savings of almost 10%!
When you hire portable chairs online, you can select from available options or we'll pick out something for you. You can also write-in any preferences on the last page of checkout. This section describes the majority of our models & options, but sometimes we carry others.
---
What to use & how to choose
Sometimes it's easy to get lost in all the hype of something new (over-spending often happens on features). Our guide focuses on the fundamental factors you should always keep in mind (thus, this short list is similar across all items). Then only at the end do we have some questions to get you thinking about other minor features. Also take advantage of renting portable chairs to try out what works for you!
We highly recommend reviewing Type or Style first, where we review what you can use to address the Core function--a regular item you have at home may work! The other factors are secondary & depend strongly on the Type or Style you've picked; in fact, for other factors data charts are generally only for a specific Type or Style that we carry (e.g., as a gear shop, would be outdoor-specific products).
We've organized the most commonly used items people use to address the Core function below, with example images, characteristics, features, etc.
Our category name
Hard-sides
Soft-sides
Folding style
Collapsible style
Picnic style
Pitched style
Example qualities & features
Example images
How to set up
Just unfold or open up
Set-up poles, stretch fabric across poles, like a really easy tent!
Seat height
Standard 18-20in*
(46-51cm)
N/A; on the ground
11-16in
(30-41cm)
Seat surface material & how it sits
Hard plastic or metal
Fabric
Flat surface. Back may be straight or angled
Surface dips slightly to accommodate weight (usually can still be used by anyone). Back may be straight or angled
Flat surface; may or may not be padded/ Back usually straight
Surface dips to accommodate weight (combined with lower height, may not be the best option for older people). Back usually angled
Weight capacity (adult model)
500+lbs
(227+kg)
Usually not an issue
200-300lbs
(91-136kg)**
200lbs
(91kg)***
200-300lbs
(91-136kg)**
Is it permitted at music festivals?*
Effect on other factors
For a single person Capacity chair
Price
$10-20
$10-50
$60-120
Weight
5-10lbs
(2.3-4.5kg)
2-5lbs
(0.9-2.3kg)
1-2lbs
(0.5-0.9kg)
Size
You'll need a vehicle to transport this
~2-3ft (0.6-0.9m) long & maybe bulkier than a camera tripod
Like a big laptop
A little smaller than a 2-liter soda bottle
Can be slung over-the-shoulder
May fit in larger backpacks
Can fit in almost any regular backpack, or extra large purses
Rationale
Less technical & more material, no consideration for Weight & Size
More technical & less material, Weight & Size specifically optimized

Why we do/don't carry it

= we rent
= we sell
Not specific enough for outdoor use
There may be issues with durability & not as versatile for multiple use cases
Doesn't add that much more value than sitting on the ground, which is free



Versatile for most outdoor uses, therefore more worth the money
*Many music festivals don't allow seating that's standard height, since it may block the view for others behind you
**These chairs use more delicate materials to reduce Weight & Size. Take care if you are a larger person using a lower end model as poles may bend (even if they don't break, the chair may feel wobbly)
***This type of chair sits on the ground. If it does have a weight rating, then it means the bottom is cushioned; above this weight rating, you won't feel the effects of the cushioning anymore. If it doesn't have a weight rating, there's no cushion, just a pad between you and the ground.
If you don't go very often, of course you're going to want to spend less money, but this often means real trade-offs in terms of the experience that you will have with the gear. Even if you do go often & are ready to invest in quality gear, having the upfront funds can be hard!
Now, it may seem like this price & quality trade-off is disappearing, because you can find a cheap version of almost anything for tens of dollars that still has good reviews (assuming the reviews are real). So you might be thinking: I'll just buy something cheap, and because the price is so low it doesn't matter if it's less featured or heavier or whatever compared to something higher end. When that breaks, I'll buy something cheap again, and so on. Just remember:
What's better than cheap? FREE! And we have a gear library of items you can borrow for free!
Many reviews are written after only a trial use or first use: We've seen entire review videos of gear done at home, which is very different than actually being outdoors! And reviews after the first use don't tell you about durability at all
You're headed outdoors to relax and enjoy life! Saving money only to have a trip ruined due to quality issues will feel terrible. Our program to rent portable chairs is designed to help you avoid this trade-off: you get to rent high end, quality portable chairs for around the same price as buying cheap ones (sometimes even for less!)
For this item specifically, the price vs. quality trade-off issues center around performance & durability.
The chair wasn't very durable: we unfortunately have a lot of experience with this. The lower end collapsible & pitched styles that cost $10-20 can sometimes feel single-use: the poles significantly bend & it's uncomfortable & wobbly to continue sitting
Methodology notes on prices shown on this page
There are so many types of camp chairs that start with one of the our types as a baseline and then evolve beyond, like reclining chairs, rocking chairs, love seats, chaise lounges, etc. Chairs may also seat more than 1 person, or be sized specifically for youth or kids. As you can imagine, as capacity increases, so does price and weight & size.
If you're thru-hiking 20+ miles (32+km) per day, every advantage counts! In this case, size refers to compactness. You can carry more gear in the same size backpack if all of it is very compact, or for more weight savings, you can get a smaller size pack.
To reduce more weight & increase compactability, manufacturers reduce the amount of material used (e.g., fewer features, thinner fabrics, etc.) and, where possible, use more technical materials to prevent performance loss. For example, ultralight fabric has to still be waterproof. These strategies create 2 general consequences
Lightweight gear tends to be less durable: Sometimes, light-weight gear is just thinner & so more prone to damage (even a more technical material may not fully offset the loss in durability)
Lightweight gear tends to be more expensive: While less materials = lower cost, the more dominating effect is often that thinner materials = more technical = greater cost
For these reasons, the lighter the gear, the more you should treat it as an investment! Is the price difference worth the weight or size savings? This depends on you & your trip!
Pitched style
Regular
Ultralight
Weight
~2lb
(0.9+kg)
1lb
(0.5kg)
Effect on other factors
Price
$60-80
$120
Rationale
Less technical material
More technical material

Why we do/don't carry it

= we rent
= we sell



Standard for most outdoor uses for this type (other types not carried, see Type or Style section)

Much more expensive relative to the improvements in weight savings; most people who care that much would just not use a chair
Here, we give you a list of questions to start thinking about other features. We hope our approach of savings these features for last gets you to more critically think about what you need & not get caught up in the hype of what's cool and over-spend your budget. Remember, we allow you to hire a portable chair so feel free to try out various models with different features.
Does it have cup holders?
Does it rock or recline?
How high is the seat back (for taller people)?
---
---