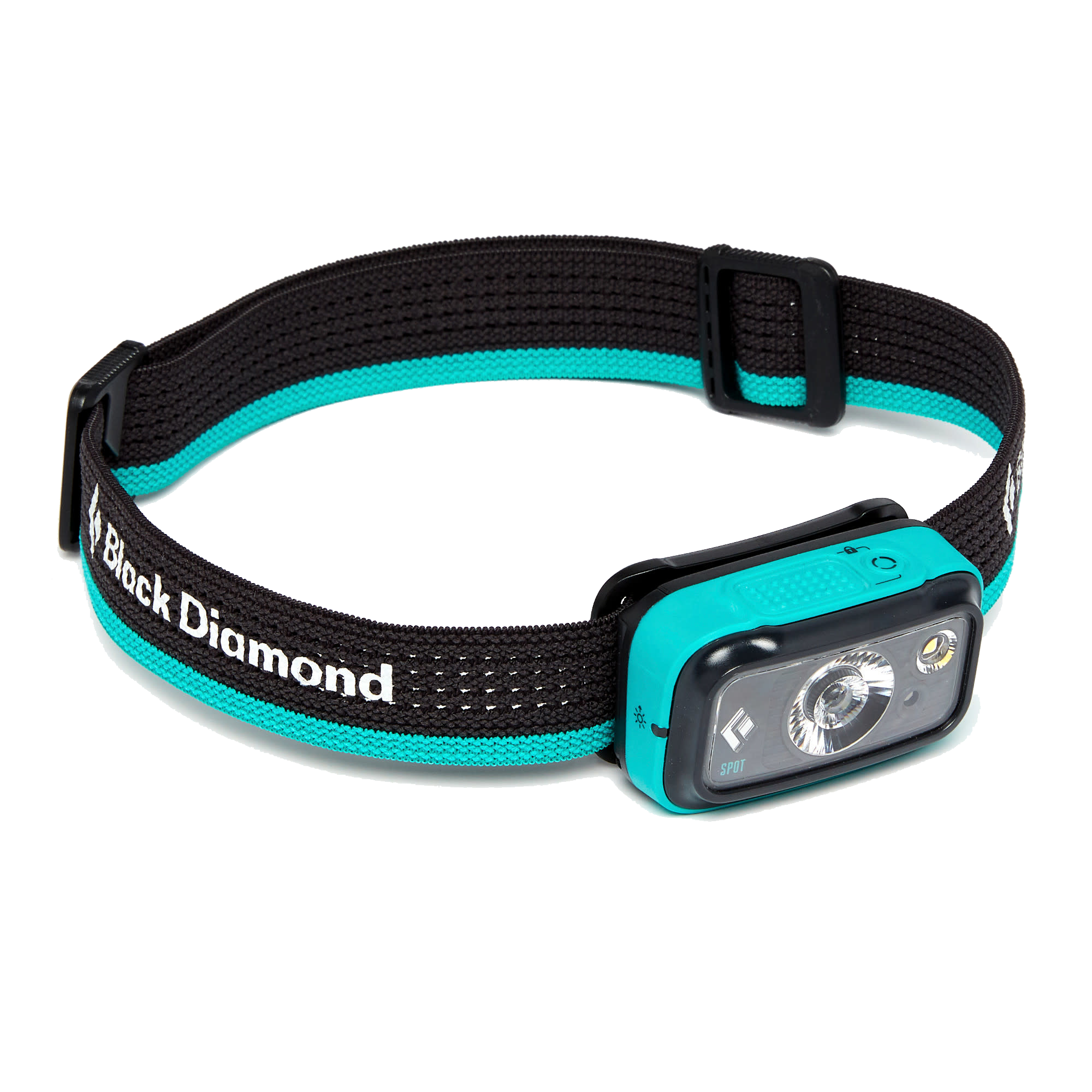 Our mission is to get people outdoors. Since most people aren't enthusiasts who venture outside regularly, you can buy or rent headlamps. Specifically, about our headlamp rentals:
We rent headlamps that are higher end than those rented elsewhere, but still offer competitive pricing
We offer a rent-to-buy program so you don't have to worry about losing money from renting
Our self-service allows you to hire headlamps whenever is convenient for you
Core function: Hands-free lighting is something not to be under-estimated. If you ever have to scramble, pitch a tent, or go to the bathroom, you'll really see the light on using headlamps (pun intended)!
Do you really need it?
A headlamp is highly recommended given the value of hands-free lighting... but that said, if you're going in a group perhaps not everyone has to have their own. If you just want to get a sense of the ease of experience, rent a headlamp first .
For more info, read our 'what you really need' protip
What we carry
Power
(Headlamp)
300-325 lumens
Standard camping, backpacking
500 lumens
Technical caving, spelunking, mountaineering, climbing
Model
Black Diamond Spot
Black Diamond Icon

Buy

MSRP with tax

includes batteries
$55
$100
Rent
includes batteries
$6+
$12+
Online rental Catalog name
Headlamp
Technical headlamp
Weight
with batteries
3oz
85g
11oz
300g
General Notes
We choose what we carry based on extensive research on what's the best value to our customers (e.g., price given performance & durability features) across all the top brands. We specifically do not carry every brand & model; for details on why we do/don't carry certain items in the following What To Use & How To Choose section
Buy prices a grayed out box indicates we don't sell it (we may only rent headlamps of this model)
Rent prices are the starting prices; enter trip dates on our Catalog to get exact prices (based on total trip length, not per day!). We also don't charge sales tax, an automatic savings of almost 10%!
When you hire headlamps online, you can select from available options or we'll pick out something for you. You can also write-in any preferences on the last page of checkout. This section describes the majority of our models & options, but sometimes we carry others.
---
What to use & how to choose
Sometimes it's easy to get lost in all the hype of something new (over-spending often happens on features). Our guide focuses on the fundamental factors you should always keep in mind (thus, this short list is similar across all items). Then only at the end do we have some questions to get you thinking about other minor features. Also take advantage of renting headlamps to try out what works for you!
We highly recommend reviewing Type or Style first, where we review what you can use to address the Core function--a regular item you have at home may work! The other factors are secondary & depend strongly on the Type or Style you've picked; in fact, for other factors data charts are generally only for a specific Type or Style that we carry (e.g., as a gear shop, would be outdoor-specific products).
We've organized the most commonly used items people use to address the Core function below, with example images, characteristics, features, etc.
Name
Flashlight
Headlamp
Example qualities & features
Example images
Can it be used hands-free?



This is a big deal! Consider doing the below in the dark (which can fall quicker that you expect outside):

Setting up an unfamiliar tent
Hiking on challenging terrain where you need hands for support or to use with trekking poles
Food prep
Going to the bathroom

Are there colored lighting modes?

Red light is especially used outdoors to preserve night vision
Will it work in wet environments?
Check the device's IP rating

Level of waterproofing may vary
Effect on other factors
Price
$10-30
$20-50
Weight
Up to 16oz
(454g)
Up to 8oz
(227g)
Rationale
Less technical & more material
More technical & less material

Why we do/don't carry it

= we rent
= we sell
Not specific enough for outdoor use



Standard for most outdoor uses
With lighting there are even more types: clip-on lights, bike lights, phone lights, etc. The variations are endless. We've focused on the most used types here
If you don't go very often, of course you're going to want to spend less money, but this often means real trade-offs in terms of the experience that you will have with the gear. Even if you do go often & are ready to invest in quality gear, having the upfront funds can be hard!
Now, it may seem like this price & quality trade-off is disappearing, because you can find a cheap version of almost anything for tens of dollars that still has good reviews (assuming the reviews are real). So you might be thinking: I'll just buy something cheap, and because the price is so low it doesn't matter if it's less featured or heavier or whatever compared to something higher end. When that breaks, I'll buy something cheap again, and so on. Just remember:
What's better than cheap? FREE! And we have a gear library of items you can borrow for free!
Many reviews are written after only a trial use or first use: We've seen entire review videos of gear done at home, which is very different than actually being outdoors! And reviews after the first use don't tell you about durability at all
You're headed outdoors to relax and enjoy life! Saving money only to have a trip ruined due to quality issues will feel terrible. Our program to rent headlamps is designed to help you avoid this trade-off: you get to rent high end, quality headlamps for around the same price as buying cheap ones (sometimes even for less!)
For this item specifically, the price vs. quality trade-off issues center around performance & durability.
For lighting, the larger issue is usually around durability. Lower end lights break more easily or are more likely to stop working after a drop or other type of impact.
Methodology notes on prices shown on this page
If you're thru-hiking 20+ miles (32+km) per day, every advantage counts! In this case, size refers to compactness. You can carry more gear in the same size backpack if all of it is very compact, or for more weight savings, you can get a smaller size pack.
To reduce more weight & increase compactability, manufacturers reduce the amount of material used (e.g., fewer features, thinner fabrics, etc.) and, where possible, use more technical materials to prevent performance loss. For example, ultralight fabric has to still be waterproof. These strategies create 2 general consequences
Lightweight gear tends to be less durable: Sometimes, light-weight gear is just thinner & so more prone to damage (even a more technical material may not fully offset the loss in durability)
Lightweight gear tends to be more expensive: While less materials = lower cost, the more dominating effect is often that thinner materials = more technical = greater cost
For these reasons, the lighter the gear, the more you should treat it as an investment! Is the price difference worth the weight or size savings? This depends on you & your trip!
Lightweight models therefore either sacrifice lumens of light output for weight or change the form factor (e.g., thinning or sometimes completely removing the strap that goes around your head [though this latter converts the device to more of a flashlight]). Given multiple changing factors, it's hard to have an apples-to-apples comparison, instead we leave you with a few notes based on our experience:
The thinner straps in ultralight headlamps may not be comfortable
Experience is key to determining if a less powerful light works for you, so we recommend renting a regular headlamp once first. In fact, some ultralight hikers just use keychain flashlights for emergencies (and don't really hike at night)
Batteries are a major source of weight; if you go with a USB-charge-only model, consider availability of charging sources on your trip
Measured by lumens, the total amount of visible light emitted. We know it's pretty technical, so have examples in the table below. There really isn't a "right" answer. For example, if you're biking and are choosing a bike light, do you want to simply see the road in the dark? In this case ~200 lumens may be enough for most cities, maybe ~500 for more rural areas or on trail. Or, do you want to be seen, unequivocably, by any incoming traffic? In this case, you may want 1000+ lumens. Of course, generally when you're doing an outdoor activity, seeing in the dark is enough; you're not really concerned about being seen by traffic, and you're probably not trying to blind your friends! Still though, it's an important question to keep in mind as you make your decision. For that reason, many higher end models of flashlights & headlamps have different brightness settings. Try hiring a headlamp as well to see how well the brightness suits you!
Lumens range
10-
25
50
100
200
300
500
1000+
.
.
.
.
.
.
.
.
.
.
.
.
.
.
.
.
General usage
Indoors
Outdoors
Flashlight examples
Keychain light
Reading light
Standard flashlight, phone flashlight
Tactical flashlights
Headlamp examples
Standard headlamp
(camping, backpacking)
Technical headlamp
(caving, spelunking, mountaineering, climbing)
Effect on other factors
Price
Less expensive
More expensive
Weight & Size (Compactness)
Lighter & more compact
Heavier & less compact
Rationale
While effect on other factors follows above trends (more power = more materials = more expensive & bigger), there is significant product variation across form factors, so we have not teased out "breakpoints"

Why we do/don't carry it

= we rent
= we sell
Doesn't add that much more value (you can use something non-outdoor-specific which would be much more affordable)



Headlamps ~300 lumens are standard for most outdoor uses




Headlamps at 500+ lumens
2 other factors that people often think of as power but that are not technically measured by lumens are:
Beam distance: how far away the light will shine
Lighting style: how the light is spread out. Flood lights have a wide beam of output, spot lights have a narrow beam
We don't discuss the above in detail because most people do not have enough technical uses to consider them (if you're too far away to see something, just walk closer!); and because many modern lights (especially headlamps) can toggle between lighting styles; and because these factors are technically related, for example when there aren't that many lumens, the beam distance can't be very high regardless of how well the internal optics of the light are constructed, which means the light will probably not be very useful as a spot.
Especially from a safety perspective, this is incredibly important! Some headlamps require batteries, other are USB-chargeable, and others are a hybrid of both. In our experience, USB-chargeable headlamps seem to be less reliable (not to mention dependent on having a mobile power source), so we have chosen to carry the battery-operated kind, and always recommend an extra set of batteries! Most headlamps will last at least from sunset to sunrise (10+ hours)*.
*It's always a good idea to test the usable life of electric-powered lights. Usable life is officially defined as any amount of light being emitted (which is why you see numbers like 60 hours... that means that at 60 hours, maybe you're only getting a dull glimmer!). On an easy trip, test it at the settings that you prefer (e.g., brightness level) to get prepared for more technical trips when you really don't want the light to fail!
Here, we give you a list of questions to start thinking about other features. We hope our approach of savings these features for last gets you to more critically think about what you need & not get caught up in the hype of what's cool and over-spend your budget. Remember, we allow you to hire a headlamp so feel free to try out various models with different features.
Can the headlamp body swivel up & down?
What other lighting features are there (e.g., strobe lighting, adjustable brightness)?
---
Usage tips
The most important tip for battery-operated devices: take out your batteries! There are too many stories where the device's on-button was inadvertently pressed, and so it was completely drained by the time it was needed. Not to mention, in cold environments, batteries will drain (you should, in these cases, keep your batteries in an interior pocket, close to your body heat), and in hot environments they can explode (you should also keep them in a pocket in this case, somewhere out of the sun).
---
Maintenance tips
Repairing
Corrosion: Remove the battery (you may need to use a coin to try to wedge it out if the corrosion has caused it to become stuck). Then, use a Q-tip with vinegar (for both acidic & alkaline batteries) to scrub away the corrosion, and then a new Q-tip with water to lightly rinse the area. Let it thoroughly dry before storing. Take care as battery corrosion can cause chemical burns!
Storing
Minimize battery leak & risk of corrosion by storing batteries outside of the device in a cool, dry, dark place
We have a general protip on how to store & maintain gear that we highly recommend reviewing as well. If you send us video or a good photo series, we may be able to help you evaluate your repair needs.
---