Our Guide to Snow Clothes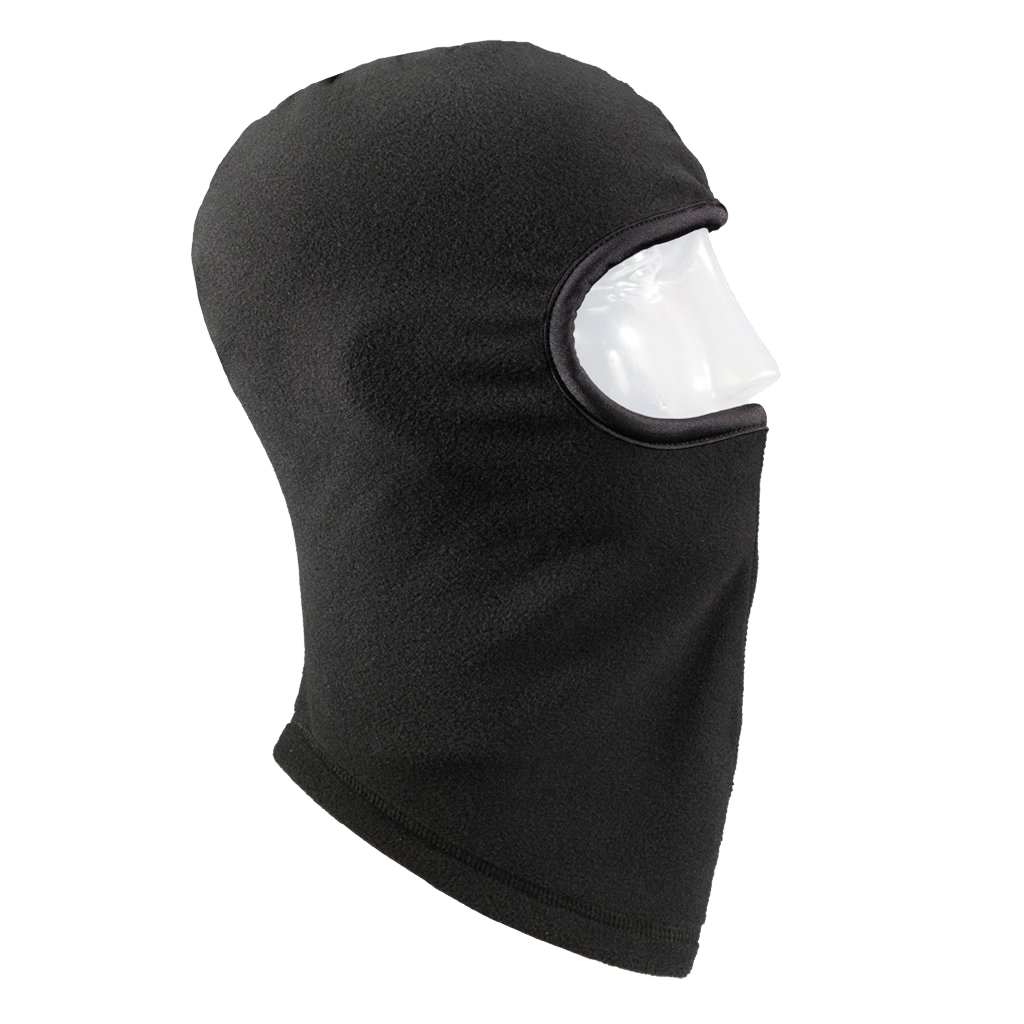 Our more comprehensive guide on this topic is our protip on what clothing do you really need for outdoor activities. The reason we've organized clothing for all outdoor activities together is because we want to help you understand the similarities & differences between outdoor clothing for rain vs. snow vs. other sports, so you can better decide when you might be able to use something you already have, rather than get something new. And of course, if you generally aren't a big snow person, but have one trip upcoming, you can rent snow clothes as well! Here, in the section on What to use & how to choose, we'll summarize some of the info from our more comprehensive guide like an FAQ. Please also note, there are separate guides for helmet & goggles.
What we carry
We carry a wide range of brands, models, styles, colors, fits, etc. (some examples below), therefore only ranges for buy prices or values are listed. Rental prices do not differ based on brand, model, etc.
Lower end
Higher end
All ages
Youth
Generally ages 5+; bring in younger children or their clothes to test fit
Adult
Base layers
Tops

BUY $30-40

BUY $40-60

Bottoms
Mid- layers
Tops

$20-80 value

RENT $6+

We don't have these standalone, but we do carry insulated or 3-in-1 outer layers
Bottoms
Outer layers
Jackets

BUY $200-250

RENT $15+

BUY $200-400

RENT $20+

Pants

$50-100 value

RENT $8+

BUY $100-150

RENT $10+

BUY $150-300

RENT $15+

Other items2022
Socks

BUY $30

Gloves or mittens

Up to $40 value

RENT $4+

BUY $40

BUY $60-110

Goggles
More info here

Up to $40 value

RENT $4+

BUY $55

BUY $70-220

Face & headwear

Up to $20 value

RENT $2+

Youth may be able to fit into adult products

BUY $25-35

Online ordering notes

'Basic' on our online rental catalog

We usually prepare +/- 1 size in addition to what you ordered, where possible

'Premium' on our online rental catalog

We usually prepare +/- 1 size in addition to what you ordered, where possible

Brands
Marker, E408, Turbine, Rawik, Seirus
Marmot, The North Face, Patagonia, Bogner, Burton, Mountain Hardwear, Columbia, SmartWool
General Notes
We choose what we carry based on extensive research on what's the best value to our customers (e.g., price given performance & durability features) across all the top brands. We specifically do not carry every brand & model; for details on why we do/don't carry certain items in the following What To Use & How To Choose section
Buy prices a grayed out box indicates we don't sell it (we may only rent snow clothes of this model)
Rent prices are the starting prices; enter trip dates on our Catalog to get exact prices (based on total trip length, not per day!). We also don't charge sales tax, an automatic savings of almost 10%!
When you hire snow clothes online, you can select from available options or we'll pick out something for you. You can also write-in any preferences on the last page of checkout. This section describes the majority of our models & options, but sometimes we carry others.
Size & Fit
For jackets & pants
Compared to street clothes or other technical clothing layers, outer layers size...
Larger so you can have mid-layers underneath (which can be very puffy!)
Longer so you can get more coverage
Longer pants to go over the tall boots used in skiing or snowboarding
For more info on fit, check the Style section of our general clothing guide. Therefore, our size table below is a very general set of guidelines. To be more helpful our guidelines are based on street pants sizing (since it's more numeric), and the same size generally applies to both pants & jackets for a given person. We recommend trying on multiple brands & models/ products, this is where renting jackets for snow and renting snow pants can be really helpful! Here are some sizing tips:
For rental snow jackets and pants, people often jump between sexes to find a closer fit or where availability is an issue, that's why you can think of all the sizes on the same row as being roughly comparable, particularly in waist (there may be some length differences, e.g., a woman's XXS may be longer than a boy's S)
You want good freedom of motion: you should be able to swing your arms up/down & in a circle, or do a full squat, without feeling tight or pinching
Gaiters (the elastic part) should fit over & not be tucked in. E.g., pant gaiters should go over ski/snow boots, snow skirt aka powder skirt should not be tucked into your pants
We don't distinguish in our catalog between rental ski jackets and rental snowboard jackets nor between renting ski pants and renting snowboard pants. Basically, snowboarders tend to prefer a looser, slightly baggier fit. We carry a wide variety, and encourage you to try on in-store to see what works for you
Snow clothes sizing
Street clothes sizing
Snow clothes sizing
Boys
Men
Men
Women
Women
Girls
S
S
00-0
XXS
M
M
0-2
XS
L
L
XS
25-27in
2-6
S
XL
XL
S
27-31in
6-10
M
M
31-34in
10-14
L
L
34-37in
14-18
XL
XL
37-41in
XXL
41-45in
For gloves & mittens
The chart above can also be used for general comparisons of sizing across sex & age (e.g., a Men's S glove is roughly comparable to a Women's M; an adult S is roughly comparable to a youth XL). However, the additional complexity is that a single letter size has to account for both hand & wrist size. In our experience, therefore, when comparing across sex or age, glove sizing is usually slightly offset. For example, a Men's S glove will feel slightly larger than a Women's M (assumption that men have sightly larger wrists than women), or an adult S will feel slightly larger than a youth XL (assumption that adults have larger wrists than youth). We currently do not have sexes on our rental gloves or mittens, because so few people are familiar with handwear sizing, anyway. We recommend picking the same letter as your jacket or pants.
Lastly, it's a bit of a debate if your fingers should touch the ends of the gloves or not; we would recommend yes to improve insulation & dexterity.
For form fitting, inner layers
Such as for our "Adult mid-layers", we recommend a difference of 2 sizes across sexes (e.g., a Women's L is more similar to a Men's S).
---
What to use & how to choose
A reminder, the below FAQ style overview is only a quick summary from our general clothing guide as it relates to snow sports.
Outer layers
Include the jacket, pants, gloves (and somewhat overlaps with helmet, which is also a protective gear item).
What level of waterproofing do I need
Because snow is more dry and less dense than rain, it is said that you need less waterproofing. But this will ultimately depend on the weather (and your skill, if you fall a lot, you may get wetter!). It's always safer to get something fully waterproof
How are outer layers specifically for snowsports different from other outer layers, say rain clothes?
More durable since snowsports is pretty rough compared to walking on trail (e.g., falling on snow/ ice), outer layers generally are made with thicker fabric. Rain clothes don't need to be as thick, not to mention that would add to weight, and many backpackers want ultralight gear for long trips
Has features designed for snowsports for example helmet-compatible jacket hoods, snow skirts or gaiters to prevent snow from getting up into your clothes, RECCO reflectors for avalanche safety, or longer length jackets to provide more coverage, etc.
Given how important those 2 points are, it's generally advised to get snowsports specific outer layers (you can rent a ski jacket and also bring your other jacket to compare!), unless you're very confident in your abilities & already have higher end rain gear, which some manufacturers have designed in mind for more hybrid use (more durable fabric, with features for snowsports).
Should I get a hard or soft shell?
Generally, if it won't be precipitating very much, and you will be heavily exerting yourself (e.g., cross-country skiing), a soft shell may be a good idea. Most resort skiers will go with a hard shell. Of course, for some people, this is also a fashion choice. We do rent hard shell jackets and pants & rent soft shell jackets and pants so you can experiment with both
Should I get bib pants?
Bib pants help prevent snow from getting down your clothes since they're basically overalls. But the decision to get them is often a fashion choice (same as with onesies). We have do rent bib pants, but not a lot and only in men's sizes.
Do I need gloves? What's better, gloves or mittens?
This is not an area to skimp (though unfortunately, quality gloves or mittens for snowsports are surprisingly expensive, starting at $50) because your hands will be constantly exposed (when skiing you have ski poles to hold onto). Mittens objective will keep your hands warmer because your fingers can touch and share body heat. Try renting mittens once and then renting gloves another time to test the difference!
Insulation or Middle layers (Mid-layers)
Insulation can already be part of the...
Outer layer e.g., when you have an insulated jacket or pants, or a jacket with a removable insulation liner
Base layer e.g., when you have a heavier weight base layer
Do I need a separate, insulating mid-layer?
Depends on if you already have insulation (see above) & how you want to thermoregulate. For example if you will be heavily exerting yourself or it will be a relatively warm day, maybe not.
Can I wear a hoodie or jeans or sweatpants?
These are generally made from cotton. Cotton is not a good idea for any activity where you'll be sweating or where there's a risk of it getting wet. We recommend wool or synthetic layers
Base layers
A moisture-wicking base layer is important to keeping you dry, especially if you will be sweating from exertion.
Can I wear a cotton undershirt?
Cotton is not a good idea for any activity where you'll be sweating or where there's a risk of it getting wet. We recommend synthetic or wool base layers
Can I wear gym clothes?
Likely yes, since gym clothes are often moisture-wicking. They are less likely to have insulation, which may or may not matter given how else you've chosen to get insulation (e.g., via outer layer or mid-layer)
Do I need face, neck, or head layers (like a buff or facemask [aka balaclava])?
Depends: does your jacket have high collars? Do you have a hood or helmet? Do you expect a lot of wind or precipitation on your face? Does your face get cold easily? You can rent a balaclava or rent a facemask to see how it suits you.
If you don't go very often, of course you're going to want to spend less money, but this often means real trade-offs in terms of the experience that you will have with the gear. Even if you do go often & are ready to invest in quality gear, having the upfront funds can be hard!
Now, it may seem like this price & quality trade-off is disappearing, because you can find a cheap version of almost anything for tens of dollars that still has good reviews (assuming the reviews are real). So you might be thinking: I'll just buy something cheap, and because the price is so low it doesn't matter if it's less featured or heavier or whatever compared to something higher end. When that breaks, I'll buy something cheap again, and so on. Just remember:
Many reviews are written after only a trial use or first use: We've seen entire review videos of gear done at home, which is very different than actually being outdoors! And reviews after the first use don't tell you about durability at all
You're headed outdoors to relax and enjoy life! Saving money only to have a trip ruined due to quality issues will feel terrible. Our program to rent snow clothes is designed to help you avoid this trade-off: you get to rent high end, quality snow clothes for around the same price as buying cheap ones (sometimes even for less!)
For this item specifically, the price vs. quality trade-off issues center around performance & durability.
Compared to higher end products, lower end ones usually...
Have less durable or flexible fabric (generally polyester), which is important since snowsports are rough & require a wide range of motion
Have less effective or durable waterproofing which may require more maintenance
Have lower warmth-to-weigth ratios (e.g., be heavier/ bulkier or not be as warm, mid-layers less likely to be down)
Have fewer features designed for snowsports (e.g., gear pockets, Recco avalanche reflector, etc.)
Reminder that for more detailed info, check our general clothing guide.
Lower end
On our rental catalog, referred to as 'Basic', we usually prepare +/- 1 size in addition to what you ordered, where possible
Higher end
On our rental catalog, referred to as 'Adult' or 'Youth', we usually prepare +/- 1 size in addition to what you ordered, where possible

Why we do/don't carry it

= we rent
= we sell
Socks
Up to $10
$30

For hygiene reasons (e.g., used directly against skin), we currently only sell these
Base layers
Range for both tops & bottoms
$5-20
$30-60

Mid-layers
Range for both tops & bottoms
$20-80

$100-300
Often, people have existing clothes they can use as mid-layers, so we don't carry these primarily, though we do rent/sell outer layers that are insulated (both as fixed insulated shells & 3-in-1 jackets). We rent lower end models because we do not have this on the borrow shelf; look for 'Basic' in the name on our Catalog
Outer layers
Range for both jackets & pants
$50-100


$100-400


Given that these are generally snowsports-specific, we do carry these. We rent lower end models because we do not have this on the borrow shelf; look for 'Basic' in the name on our Catalog
Gloves or mittens
Up to $40


$40-110


Goggles
More info here
Up to $40


$55-220


Face & headwear
(e.g., facemask, balaclava, neck gaiters)
Up to $20


$25-35

Methodology notes on prices shown on this page
---
Maintenance tips
Repairing
We can either provide parts or repair services (and discounts on renting snow clothes while you wait) for the following issues:
Zippers
Holes, rips, or tears
Cleaning & Waterproofing
Sometimes people are afraid to wash technical clothing for fear of damaging it, while this is valid, washing is key to maintaining waterproofing, please check our waterproofing guide for more information.
We have a general protip on how to store & maintain gear that we highly recommend reviewing as well. If you send us video or a good photo series, we may be able to help you evaluate your repair needs.
---